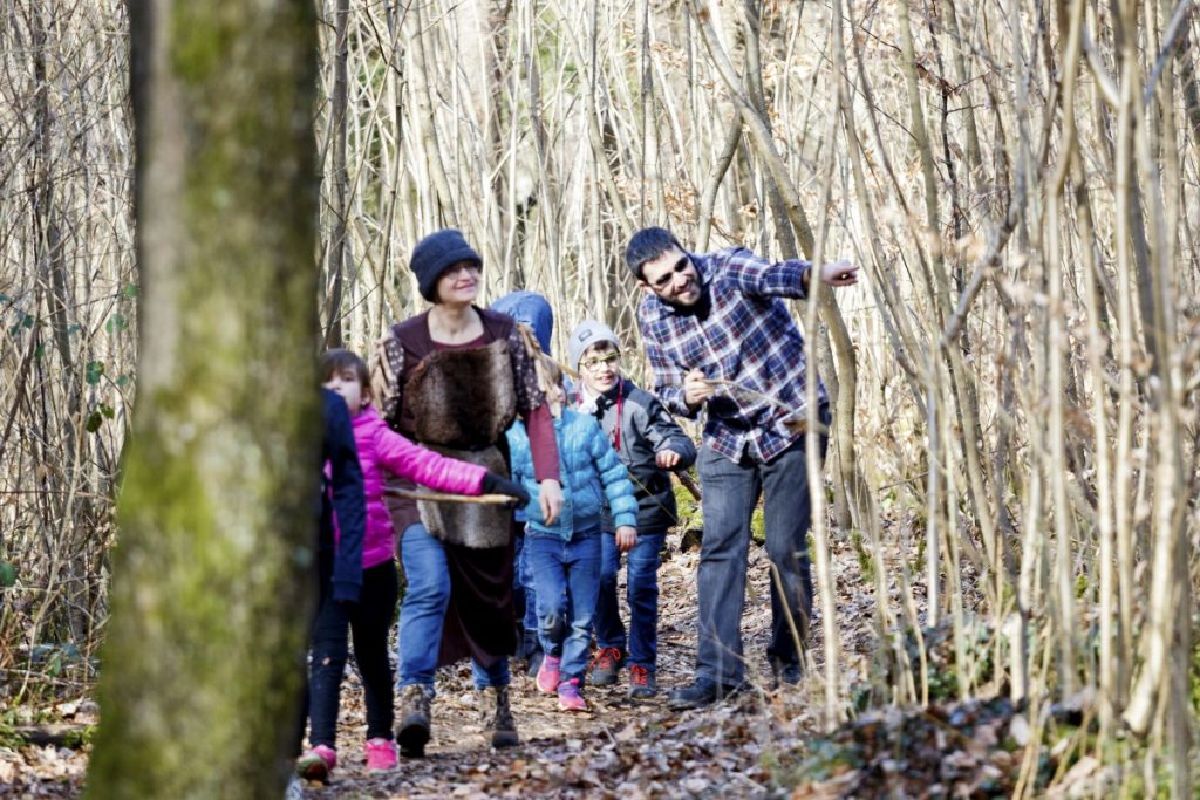 Indianer für einen Tag
*** FULLY BOOKED ***
Das Syndicat d'Initiative de Howald (
SIHo.lu
) lädt die Kinder seiner Mitglieder zu "Indianer für einen Tag" mit einem Barbecue am Nachmittag des 25. November von 14 bis 18 Uhr in unserem Wald in Howald ein. Die luxemburgische Expertin für Wild- und Heilpflanzen, Agronomin und Pädagogin Irène Schrouff wird die Veranstaltung leiten. Wir werden Bögen basteln, Bogenschießen üben, nach Tierspuren suchen, ein Jagdspiel spielen, Armbänder oder andere Dinge herstellen und am Feuer "erlegtes Wild" probieren. Jeder bringt das "Wild" seiner Wahl mit, zum Beispiel (vegane) Würstchen oder Fleisch. Maximal 15 Kinder – first come, first served. Anmeldung per Mail.
Le Syndicat d'Initiative de Howald (SIHo.lu) invite les enfants de ses membres à "Être Indien pour un jour" avec un barbecue l'après-midi du 25 novembre de 14h00 à 18h00. La célèbre experte luxembourgeoise en plantes sauvages et médicinales, agronome et pédagogue, Irène Schrouff, animera l'événement dans notre forêt de Howald. Nous ferons des arcs, pratiquerons le tir à l'arc, chercherons des traces d'animaux, jouerons à un jeu de chasse, fabriquerons nous-mêmes des bracelets ou d'autres objets et nous dégusterons du "gibier chassé" autour d'un feu. Chacun apportera le "gibier" de son choix, par exemple des saucisses (végétaliennes) ou de la viande. Maximum 15 enfants - premier arrivé, premier servi. S'inscrire par mail svp.


The Syndicat d'Initiative de Howald (SIHo.lu) invites the children of its members to "Be Indian for a Day" with a barbecue on the afternoon of November 25 from 14:00 to 18:00. The renown Luxembourgish expert in wild and medicinal plants, agronomist and educator Irène Schrouff will lead the event. We will make arcs, we will practice archery, we will look for animal tracks, we will play a hunting game, we will make bracelets or other things ourselves and we will taste "hunted game" around a fire. Everyone will bring the "game" of their choice, for example (vegan) sausages or meat. Maximum 15 children - first come, first served. Register via mail.